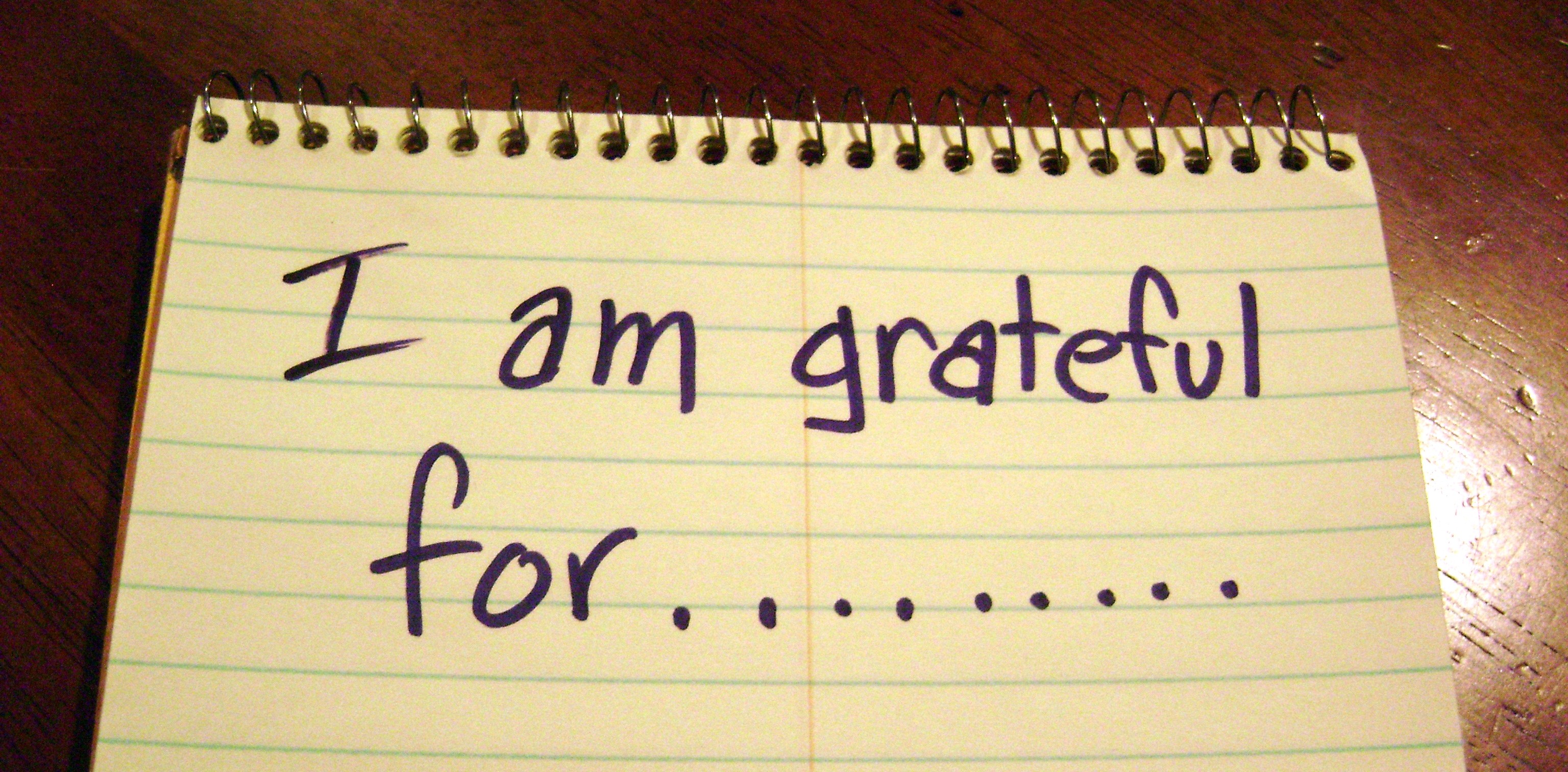 It is time to give thanks. Gratitude is one of the most powerful gifts that we can give others in life. Taking the little time that it takes to simply say thank you to people who have gone out of their way to do help you. Now that is special. If there is anything in life that is the most precious gift someone can give to you, it is their time. One thing I have been personally trying to improve upon in my life is recognizing others who do that. These selfless acts are so kind and so special. It is so important to me that these special people in my life know how much I sincerely appreciate them.
Mom and Dad. You always encouraged me, supported me and believed in me even when I didn't know how to.
My wife Laura. You are my rock. You gave me the gift of learning how to be a man. You enabled me to start fulfilling my purpose in life.
My sons Gavin and Grayson. You enabled me to become selfless and understand the true meaning of serving others. You taught me how to simply be better at everything I do.
My brothers. My best friends in the world. I am so grateful to have you so close in my life and am thankful every day for every minute we share together. Not many people have what we have.
My extended family. I love you all. All of you hold a very special place in my heart. Without my huge family, the dynamic of what we have wouldn't be possible. I have learned so much from each of you and I thank you for letting me be a part of your lives.
The Body & Soul Team. I can't thank each and every one of you enough. I have learned so much from each of you. Its amazing to have the privilege every day of accomplishing our mission of transforming lives every day next to an amazing group like you. What you do, and the hearts you have humble me. The first time I met each of you, I know that you were family. I look forward to transforming many many more lives by your sides.
To everyone who reads the material we put out there and or who has every participated and been a part of what we do. I thank you so much. Personally, this has always been my dream. Thank you for helping me start maximizing and fulfilling what I am here to do. Your support is unbelievable and I thank you
My family members at Body & Soul. You who make what we do possible. I cant even tell you how amazing our family members are. The incredible friendships I have developed and cherish in my life. The incredible stories you have shared with me about your transformations and those you have been able to help throughout your transformations is just unbelievable. I am honored and humbled to have the opportunity to serve each and every one of you every day. You are always in my thoughts as I am constantly creating new and better ways to serve and thank you for believing and entrusting in us like you have with what you are out to achieve. That means the world to me and I know I speak for the rest of the team when I say that it does for them as well.
I mean just look at these people. YOU INSPIRE ME!!
I wish I had room for more here, but the amazing fact that I am so grateful for is that we have been so blessed with the opportunity to help almost 1500 transform their bodies and their lives this year alone. My dedication for 2015 is to double that. 3000 peoples lives transformed. There are just so many people in our lives who contribute to who we are today. I want to thank every one of you for inspiring me. For empowering me to push myself in order to simply get better and do what I am here to do. For giving me the ability to surprise myself and for the opportunity you have given me to serve where I was meant to serve. I am forever grateful to you and all you do. Coming from someone who was always underestimated and who always underestimated himself, Thank you with all of my heart for accepting me, for believing in me and for loving me. Have an awesome and inspired day! Trevor Buccieri
If you want to lose 20 pounds or more IN 6 WEEKS, click below
East Aurora
www.bodysoulfitnesstraining.com/east-aurora-transformation-challenge/
Williamsville
www.bodysoulfitnesstraining.com/williamsville-transformation-challenge/
Contact us Now for your
**Complimentary 7 Day Weight Loss Jump Start Program TODAY**
Call (716)572-1536
Email

bodysoulexp@gmail.com