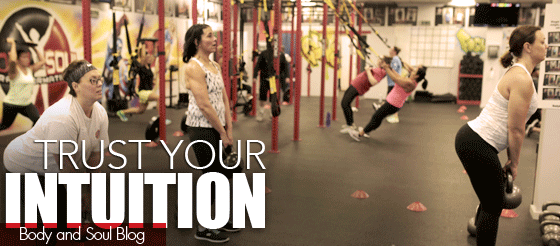 Hey Transformers! Trevor Buccieri and welcome to your weekly minute mindset.

Science is finally getting traction on what religious texts and philosophers have been saying for centuries.

The heart controls our intuition and is directly connected to our soul.

How can this be?

When any event occurs, its been proven that a change in heart rhythm is the first physiological response measured, not a change in brain waves.

What does this mean?

It means that the heart has an intelligence connected to it, which enables it to literally perceive.

An event occurs and the heart changes rhythm. These signals are then sent to the brain, leading us to what we refer to as a gut feeling about the situation.

Then we attempt to intellectualize the situation.

What does the gut feeling mean?

Why do I feel like I should go left, when my mind tells me to go right?

Ok here is the mind blower.

The heart is connected to your soul. That said, your heart has your best interests at the top of its awareness at all times.

This means your heart is aware of what is most important to you in your life, also known as your highest values.

Why is that important?

If your heart knows what is most important to you in your life, your gut feelings are being created based upon these values.

It is making its intuitive decisions based upon what you hold as most important to you.

By the time this information gets into your brain, you begin to overthink the situation and become confused when the answer is so simple.

Your heart has already asked itself the important questions.

"If I go left, how will it benefit what is most important to me?"

"If I go right, how will it benefit what is most important to me?"

From here it has made its decision based on your best interests and developed your intuitive gut feeling.

It all has to do with having faith in what you feel.

This is why they always say, "trust your gut" and "follow your heart."

It just knows.

Have an outstanding inspired rest of your day!